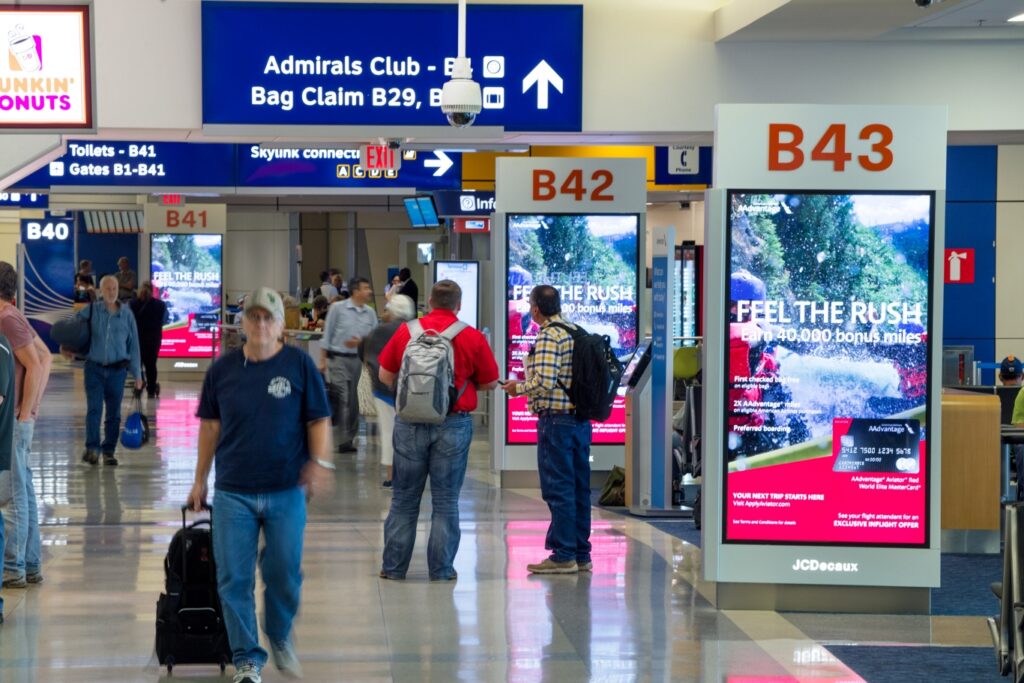 Airline & Airport marketing is a new age marketing medium, thought to be among the best approaches to target a captive audience. Advertisers target specific audiences and reach millions of people on thousands of flights Airline and airport media are considered premium options in OOH space options like advertising in Boarding Passes , Product sampling , Bill Board And Display options in Airport to cater elite audience .
Advertising inside airports can be done through various mediums like –
Glow sign boards advertising
Conveyer belts advertising
Airport trolleys Advertising
Hoardings located at prime locations inside terminals.